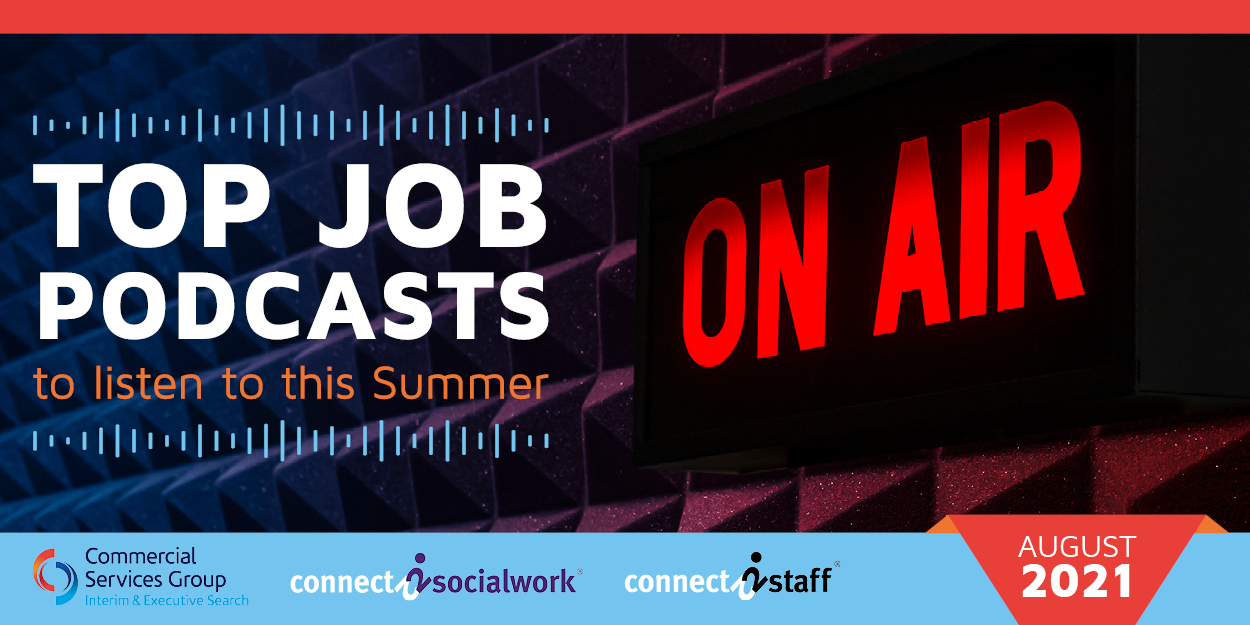 16 August 2021
Top Job Podcasts to Listen to this Summer
7 Minute Job Interview
If you don't have much time to listen to a lengthy podcast, this could be the one for you. The 7 Minute Job Interview is a concise podcast consisting of (you guessed it) 7-minute episodes covering CV tips, career advice and more.
Job Interview Preparation Simplified
Much like 7 Minute Job Interview, this podcast consists of short episodes with a different focus each time. Covering the most commonly asked interview questions, there are tips for approaching each and helping you feel more prepared.
How to be Awesome at Your Job
This weekly podcast comprises interviews with various "thought-leaders and result-getters" across a range of sectors. Learning first-hand how to get the most out of your role and boost your performance, this is a great varied listen.
Squiggly Careers
Having worked with some of the top companies in the world, Helen and Sarah are the founders of Amazing If and host this weekly podcast. With a focus on having a happy career, it's a great listen for all.
Career Talk: Learn – Grow – Thrive
A funny and playful approach is used by host Stephanie, as she offers holistic career advice. A new episode is posted every 2 weeks, and this is a more casual podcast containing adult language for those looking to get ahead.
Podcasts are a great way to stay engaged on-the-go, and with so many choices, it can be hard to choose the best ones! What is your favourite career podcast and why?
Share this blog post
Why not subscribe to this blog and receive blog updates!
Subscribe