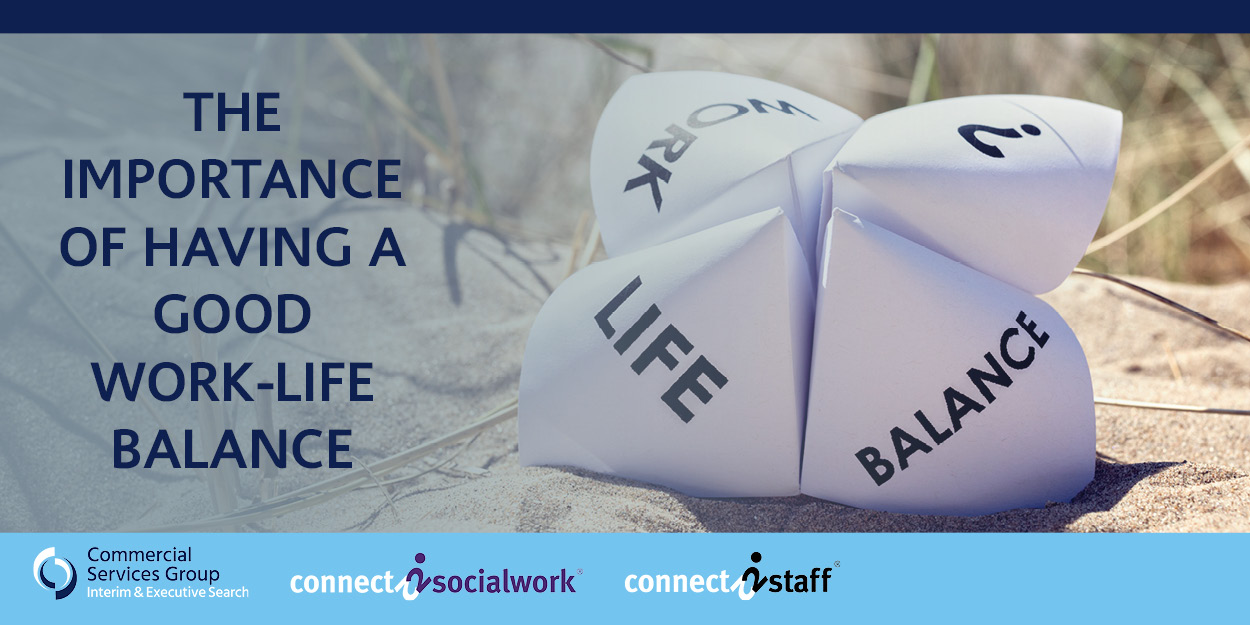 29 March 2023
The Importance of having a good Work-Life Balance
Balance is an important factor in everyday life, in fact, it's critical to the existence of life. If there weren't exactly 2 hydrogen particles in H2O, water wouldn't exist. If the percentages of gases in our atmosphere weren't balanced as it is, we wouldn't be able to breathe and finally, if the amount of gravity wasn't balanced as perfectly as it is, the earth would be uninhabitable. Having a balance between work and life is just as important. Too much of one has a negative effect on the other. It can be hard to maintain a healthy work-life balance as it is human instinct to put our all into a job, especially one that we love. However, it's important to recognize that a poor work-life balance can negatively impact both your physical and mental well-being.
Sometimes it can be difficult to pick up on the fact you're being affected by a bad work-life balance. One of the biggest signs is burnout and feeling exhausted from work. You may also start to dislike the idea of going to work the next day when you once enjoyed it. You might not be spending as much time with friends and family as you used to which can lead to feelings of loneliness and depression. There are plenty of signs that things are beginning to shift towards an imbalance in your life. A poor balance can lead to physical exhaustion due to a potential lack of sleep and not having time for self-care.
So, while you may recognise some of these signs in yourself, how do you get out of the bad work-life balance cycle? Unfortunately, there is no straight answer as everyone is so different. However, some solutions could include:
Trying to avoid working over your scheduled hours
Taking your lunch break!
Spending more time with friends and family
Doing something that makes you feel good, this could include playing sports, doing a hobby or having a spa day
Putting your mental health first
What it all boils down to is finding what makes you relaxed and happy in your normal day-to-day and making sure not to lose that to your work life. Overall, work is an inevitable and important factor in a lot of our lives but it's also important to remember that your health comes first, whether it be mental or physical. Having a good work-life balance will help with good job performance while also promoting positive health!
Share this blog post
Why not subscribe to this blog and receive blog updates!
Subscribe