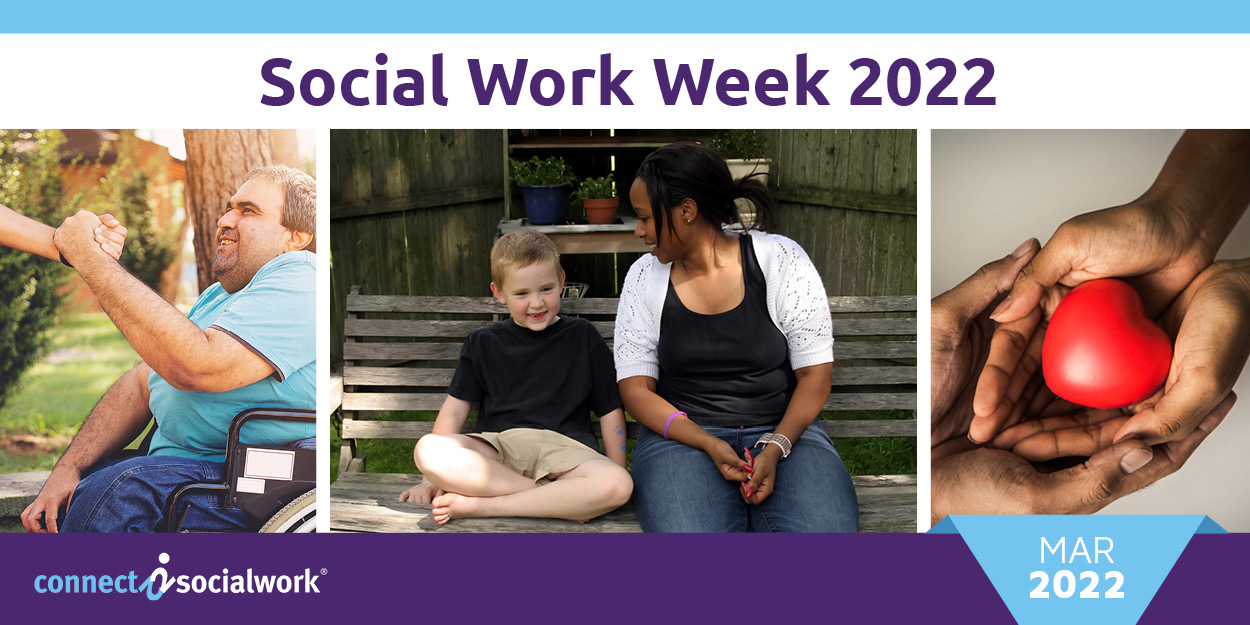 18 March 2022
Social Work Week 2022
Social Work Week is an annual opportunity for the social work profession to engage with the community they work within, and this year is no different
The focus this year is 'Social Work and Me', reflecting on what social work means to you and looking back at the past year. We caught up with one of our lovely Social Workers to see what their experience is like:
What does Social Work mean to you?
"Years ago, I had to do a group exercise and we were invited to put an explanation up for the word "care". I wrote looking after people. To my horror, many of my cohort wrote things like control, disempowerment, and coercion. For me, social work is about restoring a sense of balance into another person's world. Objectivity. Often it is the anxieties of the people around the service user that can fuel misinterpretation. Social work is about putting the human being at the heart of their own life and of decisions made about them. People can make decisions I would not agree with, as can I. Social work can be about respecting another to make choices others may fear."
"Social work is a relationship-based intervention that empowers people to overcome and achieve goals."
How do you feel the pandemic has changed the Social Work sector, and do you think these changes will be permanent going forward?
"During the early part, I worked in a safeguarding team. I noted a rise in domestic cases and adults with learning disabilities who were not being touched or having hands held due to restrictions would show a distinct escalation of challenging behaviour. Hospital teams have seen their work simplified and less process-driven to enable people to be discharged in a more timely manner."
"The pandemic has meant that we have learned to work more robustly with IT and video communication.  Although this has been a steep learning curve, we are able to bring professionals together more robustly and spend less time travelling.  This I believe has had a positive impact for service users and is here to stay forever."
What is the best part of your job?
"As someone who enjoys people, social work affords me a great opportunity to meet and engage with others. I have worked in differing roles and what I have always strived for is to be honest with people I work with - whether this is good news or bad news. This journey is only possible with rapport. Gaining rapport with a person at their lowest is a privilege. Then to embark on a journey with the person to make changes in their life can be very rewarding."
"Having the privilege to meet and work with people from all walks of life."
A huge thank you to all Social Workers for sharing their experiences and working so hard in a challenging yet rewarding sector.
If you are a social worker looking for a new opportunity, be sure to check out our jobs portal!
Share this blog post
Why not subscribe to this blog and receive blog updates!
Subscribe