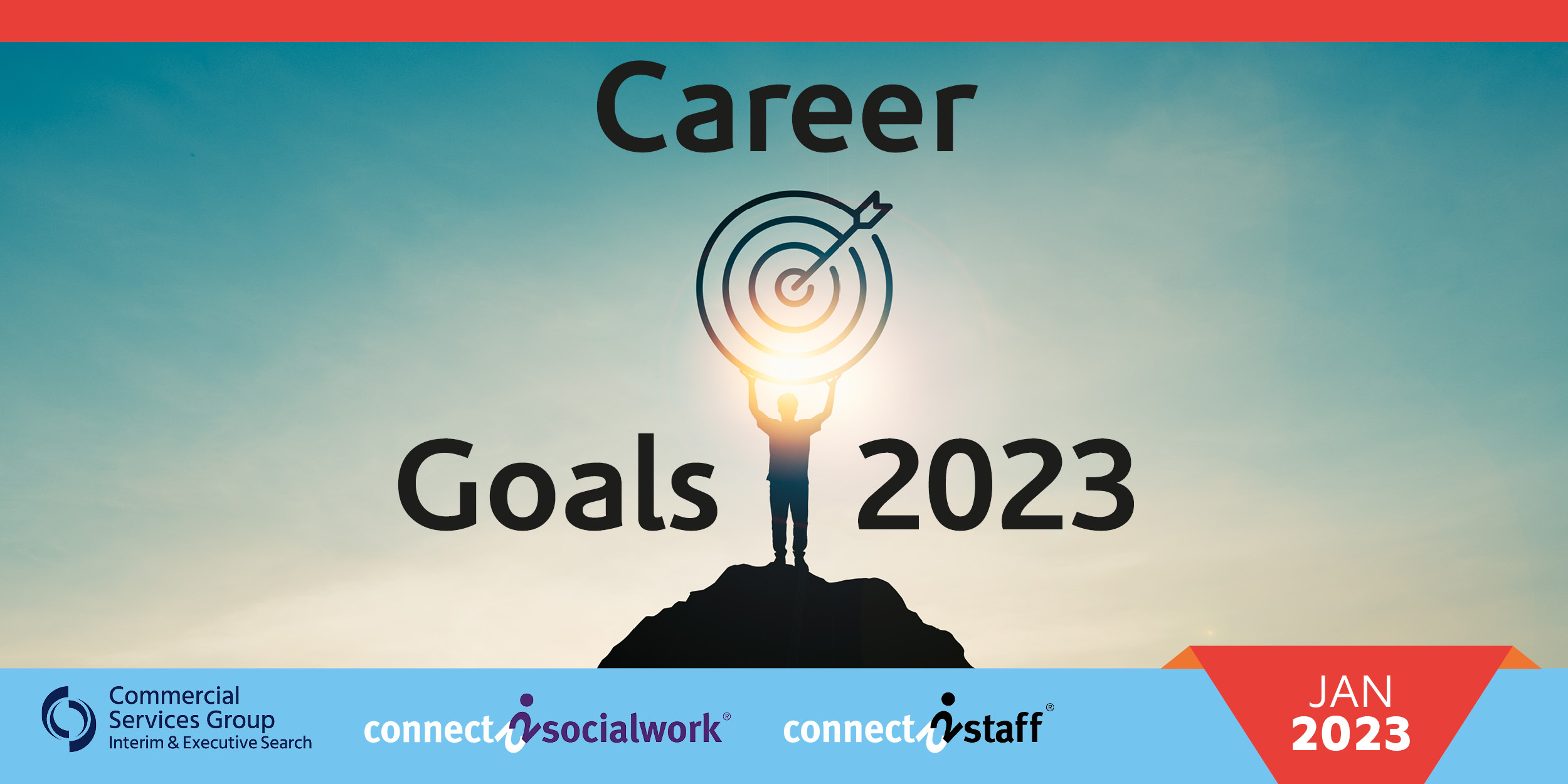 12 January 2023
Setting your New Year goals!
The new year is a time for many to set goals and consider what they would like to achieve over the next 12 months. Goal setting requires systems and tactics and associating a new year with a time to reflect on what works and what doesn't means putting new systems in place.
We want that flexible job, great income, great people, and great career progression… but how can we get there? People often set career goals to get that dream career but don't know where to begin or lose inspiration trying. Let's put aside systems and habits, and consider why we fail at our goals. For many, this is because they don't have a 'what', a 'why', and a 'who'. What is your driver? Why are you doing this? Who are you trying to become? Here are some of the things you can do to achieve your goals in 2023!
Reflection
It can be difficult to face our mistakes but reflecting on where we went wrong can help us improve to move forward. Create categories of your career life such as job satisfaction, income and relationships at work and rate them from 1-10 to highlight areas you're not happy with and where you want to make progress.
Details of goals setting
Setting a goal is easy but breaking it into systems and habits that you need to take every day is hard. The goal doesn't matter, the process does! Once you have your goal, write out key actions and key habits to develop every day.
12-week year
Often new year's brings people the motivation and excitement needed to be a better version of themselves. However, how often do you reach the end of January and realised your motivation is gone? The 12-week year breaks down a 12-month year into quarters. Every quarter, focus on a new goal and set yourself a deadline of 12 weeks to achieve this. Giving yourself less time emphasises the importance of doing a little bit every day to achieve your goals.
Work smarter, not harder
People often think that successful people with important roles work harder than others. The fact of the matter is that people learn to work smarter, not harder. Setting a smart goal requires you to ask yourself 5 questions.
Is it specific? Think about the exact steps you would need to take to achieve this.
Is it measurable? Think about how you would measure the progress.
Is it achievable? Think about the obstacles you may face.
Is it realistic? Think about the resources, time, and energy you may need to achieve it.
Is it time bound? Think about a time frame that you would want to achieve this by.
For 2023 make sure you set SMART goals; specific, measurable, attainable, relevant, and timely to ensure success.
If one of your 2023 goals is to obtain a new role, then please contact us to discuss how we can help you on your journey.
Share this blog post
Why not subscribe to this blog and receive blog updates!
Subscribe