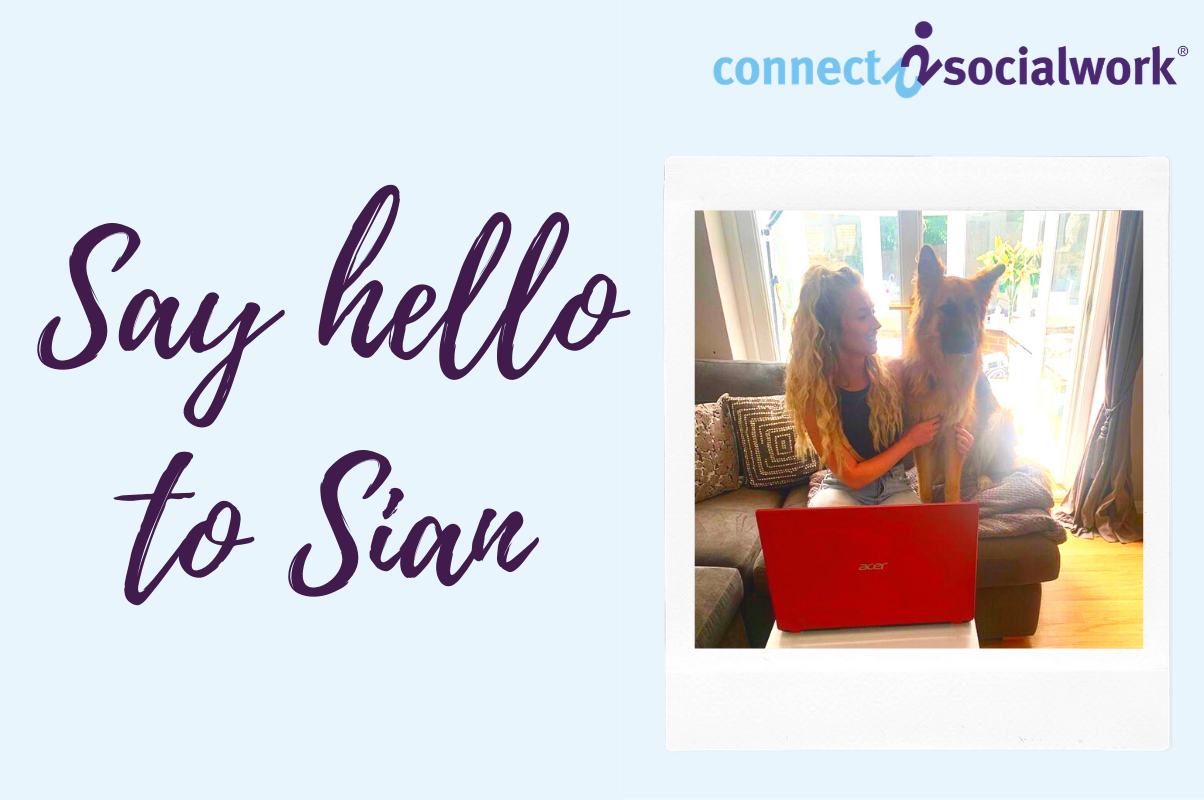 19 May 2020
Say Hello to Sian!
Say hello to Sian, she has been with the business for 4 years now and in that time has worked her way up to a Senior Recruitment Consultant on the busy Connect2Socialwork desk. We thought we would find out more about her and how she is coping working from home during this global pandemic.
Tell us about your experience? 
I have been in recruitment for 4 years now. I started in Healthcare recruitment then made the decision to switch to Qualified Social Workers 2 years ago and it was the best decision. I really enjoy getting to know all of my candidates and speaking to them every week, whether it's on the phone, via text or email. I love visiting my candidates too and in the last year I've been as far down to the coast in Cornwall and as far north as Sunderland, plus a few places in between – it's always great to put a face to a name.
 
How are you finding it working from home?
Working from home in lockdown has had its pros and cons - ones of the biggest cons is Wi-Fi issues – I am staying at my boyfriend's house during lockdown and there are 4 of us working from home and we have found the Wi-Fi straining with all the Zoom and Microsoft Teams conference calls! A pro of working from home is being kept company by my boyfriends family dogs, the youngest one is such a character and keeps me entertained all day.
 
What do you like to do in your spare time?
I've always been pretty active, but during lockdown, I've been going out on a lot of walks (with or without dogs) and I've even started going out on bike rides too, I hadn't ridden a bike in well over 10 years! Since the weather has been pretty good too, we've been having lots of BBQs and enjoying the sun. I'm also a little bit of a book worm and have started reading the Harry Potter series again – I started 2 weeks ago and I've nearly finished the fourth book. I love travelling and as soon as it's safe to do so, I will be booking a holiday!
If you are looking for a new role in Social Work then contact Sian today!
Share this blog post
Why not subscribe to this blog and receive blog updates!
Subscribe