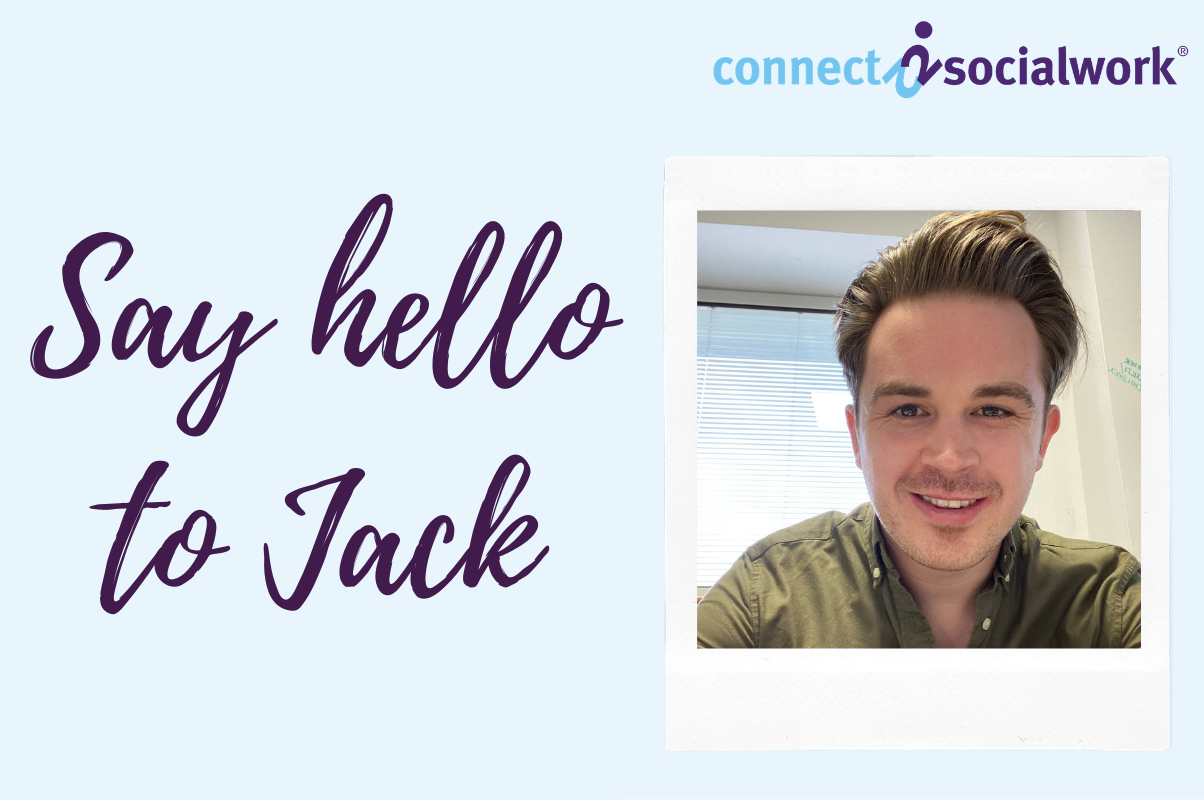 16 March 2021
Say Hello to Jack!
Say hello to Jack, who has joined our busy Connect2Socialwork team this week. He was previously working for our sister company Connect2Kent so we are thrilled to have him join our team! We wanted to learn a bit more about Jack and his experience. Let's see what he had to say;  
Tell us about your experience? 
I had my first experience working with Recruitment over 4 years ago, working with Apprentices in order to find them a suitable placement within the Childcare sector. Since then I have worked with our sister agency, Connect2Kent, as a Consultant for the Business Admin desk. I love sourcing and talking with new candidates about the various roles. I love to build relationships with all of my candidates and managers and get to know then on a personal level as well as a professional level.
I am excited to join the Connect2SocialWork team and get stuck in with helping candidates within this busy sector.
How are you finding it working from home?
As with all things there are definitely pros and cons to working from home.
Pros being that I can spend time with my two cats, although they get very needy and start to 'miaow' at my feet as soon as it gets close to dinner time. Also I can put a load of washing on during my lunch break.
Cons being that I miss my colleagues and the buzz of the office environment.   
What do you like to do in your spare time?
Since Lockdown I have started running during my spare time and am really enjoying it. I also enjoy walking and taking photos. My partner and I have our own house with a very big garden so most weekends are spent either decorating, gardening or visiting garden centres.
I love to spend time with friends and family. My family are very close and we enjoy a BBQ in the garden.
If you are looking for a new job in Social Work then please contact Jack today. 
Jack Best
Senior Recruitment Consultant
Specialisms: Social & Healthcare Qualified
Tel: 01622 237082
Share this blog post
Why not subscribe to this blog and receive blog updates!
Subscribe