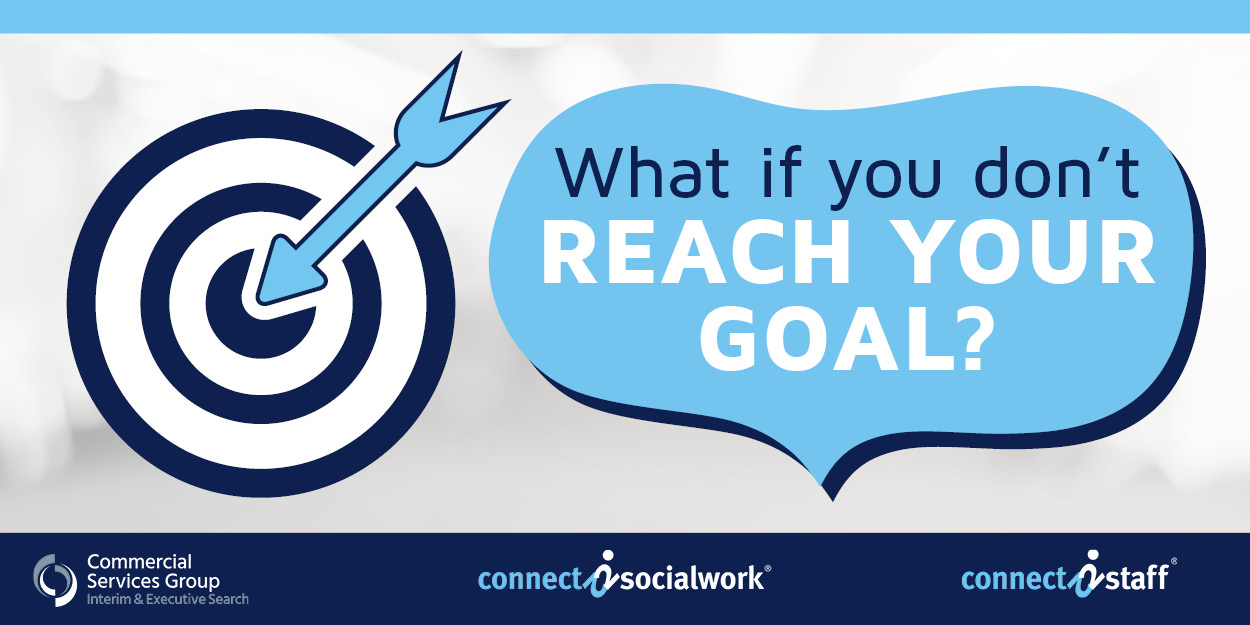 22 February 2023
Personal Development: What if you don't reach your goal?
Setting and achieving personal goals is crucial for personal and professional development. It provides a roadmap for growth and helps individuals track their progress. Continuous learning and upskilling is important for success in today's job market, providing a competitive edge and enhancing the overall job experience. It's a proactive approach to career development that can lead to new opportunities and growth within an industry.
With all that in mind, one might be completely discouraged hearing this if they aren't reaching their goals in their targeted time, or maybe haven't set any goals at all yet!  The important thing to keep in mind is that your own development must follow your own schedule and upskilling yourself and general improvement isn't something that can be achieved overnight. The expert has failed more times than the amateur has ever tried so you should not be disheartened if you haven't "succeeded" in improving yourself. The important thing is to simply remain motivated and persistent! Here are our top tips to keep yourself in the self-improvement game:
Re-Evaluate your needs: Half the battle of upskilling yourself is knowing what your faults are to begin with. What do you actually need to improve? Maybe you were working towards upskilling in an area that you're already quite proficient in. Furthermore, maybe your "needs" in this case would be how you have set your own parameters for success. Perhaps you were too strict on yourself with the timeframe or didn't consider your own schedule as much as you should have. Upskilling shouldn't be a stressful ordeal otherwise you will lose all morale.


Identify your way of learning: You may know of many methods of learning such as visual, audial, kinetic, etc. The important thing to note is that people like to learn differently, so you need to be fully aware of the way you like to learn. Maybe you prefer to work at your own pace rather than with a strict time limit, or maybe you prefer to learn by doing rather than by reading about it. You first need to learn how to learn to begin your journey!


Set Realistic Goals: Setting goals that are unachievable can lead to disappointment and demotivation. Instead, set realistic goals that challenge you but are still achievable within a reasonable timeframe. Break down larger goals into smaller, more manageable tasks so that you can celebrate your progress along the way.


Celebrate Small Wins: Don't overlook small achievements on the way to reaching your larger goals. Celebrating small wins can help to boost your confidence and keep you motivated. It can be something as simple as completing a small task or learning a new skill. Celebrate every win, no matter how small.


Surround Yourself with Positive Energy: Surrounding yourself with positive, supportive people can make all the difference. Seek out individuals who uplift you, encourage you, and share your passion for self-improvement. Avoid negative people and situations that drain your energy and motivation.


Embrace Failure: Failure is a natural part of the learning process. Don't be afraid to make mistakes or experience setbacks. Use these experiences as opportunities to learn, grow, and improve. Remember that every failure brings you one step closer to success.


Stay Focused on Your Why: Finally, stay focused on your why. Why did you embark on this journey of self-improvement in the first place? What is your ultimate goal? Keeping your why in mind can help you stay motivated and focused on the big picture, even when you encounter obstacles or setbacks along the way.
In conclusion, setting personal goals and continuously upskilling oneself are vital for personal and professional growth. However, it's important to remember that progress takes time and setbacks are inevitable. Keep your morale up and keep your motivation to upskill, good luck!
Share this blog post
Why not subscribe to this blog and receive blog updates!
Subscribe