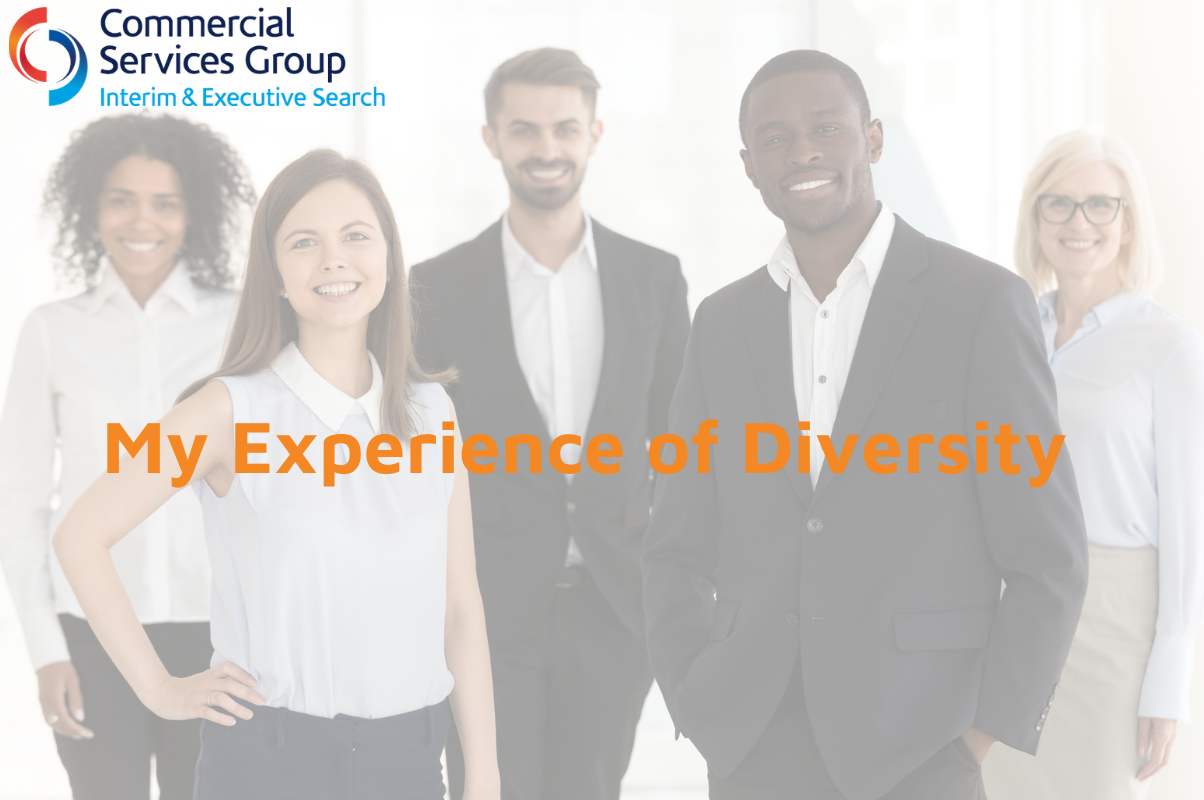 26 October 2020
My Experience of Diversity
Diversity is not just about numbers and being accountable for gender, disability, age, and religious differences among employees. To reap the benefits of diversity and inclusion in the workforce, it is equally important to create a favourable environment for all workers to reach their full potential. I would like to share my employment experience at Commercial Services as I found them a diverse and inclusive organisation.
I joined Commercial Services almost a year ago and I am studying my Masters in Business Psychology. When my term time finished and I started looking for placements, I was literally prepared for the worst because I moved to Kent from London. I was constantly reminded by local friends and acquaintances that outside London, you are bound to face exclusion and racism. The business psychology course taught me how to identify the warning signs and know if your prospective employer is welcoming diversity or they just claim it, so I was more sensitive to such signs.
To be honest, my first impression of Commercial Services was unexpectedly very pleasant. The interviewers did not ask to look at my transcripts or high school certificates at the interview, it is not illegal to ask for it, but it may raise concerns in the mind of the interviewee about the motive for asking. In short, the interview panel helped build my confidence while I shared my employment experiences back home and discussed what I felt I could bring to the role. There was no single event during the interview that made me feel awkward. Overall, I was convinced that this organisation embraces differences.
From the moment I started, I felt valued and confident in the new environment and was warmly welcomed by all my colleagues. Everyone was very supportive, and they never let me feel alone and were always ready to help me. The colleagues sitting beside me were so kind they would always keep an eye on me to make sure that I was okay and would ask if I needed support with anything. During my first week, I realised that I had been fortunate enough to join an organisation where I will never feel even remotely excluded. It was not just due to the colleagues around me but on a wider scale, the company's everyday behaviour reflected fairness and autonomy. Every morning when you enter the doors, you feel like you have come to a place where the entire workforce feels happier and is constantly encouraged to progress.
I still remember how considerate my Manager was when she knew I did not drive and had problems catching a bus in severe weather conditions. She totally left it on me to adjust my timing to come and leave the office and never forced me to stick to her schedule. It goes without saying by doing so, she conveyed a silent message of having trust in me and to date, I tried my best not to disappoint her. I think it made work more accessible for me and it became a reason why I loved coming to work. These small gestures of empowering employees with the right to choose what they like is a sign of a truly inclusive employer. To be honest, it helped me a lot to stay motivated and feel valued. Moreover, recently there have been times when I had an unplanned appointment with my professor at the university and I asked to take leave a few hours before the appointment was due. My Manager never refused me with this time off knowing my international student status and the sensitivity of the matter and has supported all of my appointments.
In a nutshell, the knowledge gained on the course and the working experience at Commercial Services taught me two things about inclusion and diversity:
Firstly it is behavioural because a business deals with human beings not machines. It begins with distinct acknowledgement and encouraging dignity at the workplace.
Secondly work is accessible for all employees and everyone is valued for their strengths.
Sadia Hafeez
Talent Researcher
Specialisms: Management, Executive & Interims Executive
Tel: 01622 236641
Share this blog post
Why not subscribe to this blog and receive blog updates!
Subscribe