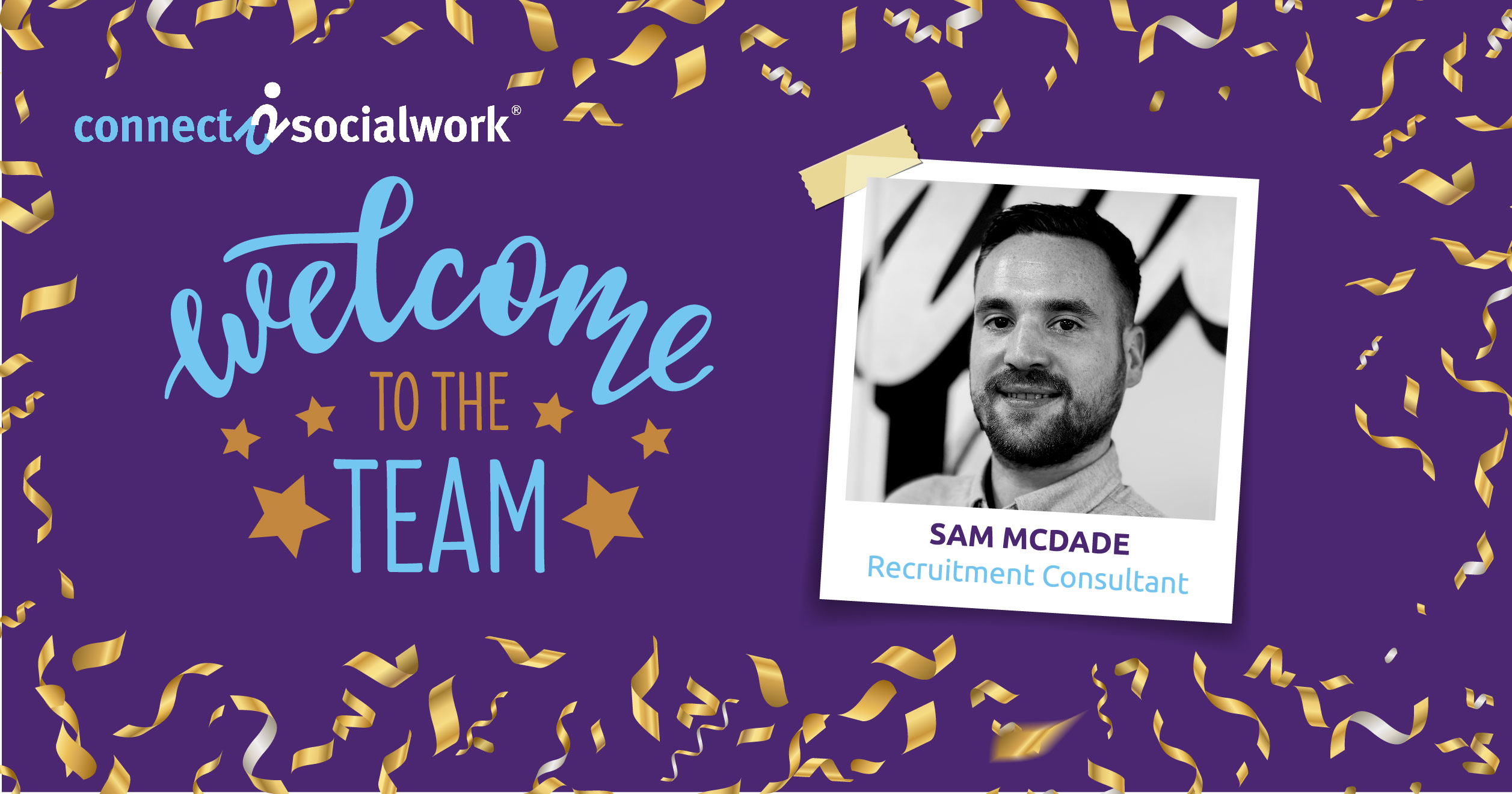 31 August 2023
Meet Sam
We recently welcomed a new Recruitment Consultant, Sam McDade, to the Connect2Socialwork team. We sat down with Sam for some quickfire questions to get to know him better…
Tell us about your working background.
I have previously worked in the insurance industry and most recently in construction. I have owned my own flooring business, before moving on to an employed role, as a supervisor, working as an Acoustic Engineer.
What do you like about working in the recruitment industry?
Recruitment is a very new industry to me, but I am enjoying the friendliness of my team and the hard-working nature of the office. I enjoy speaking with new people every day!
What are you most looking forward to about your new role?
I am looking forward to building my desk and placing as many candidates as possible.
What do you enjoy doing in your spare time?
As I became a father last year, I mostly enjoy family time and taking my daughter places. I enjoy going to gigs and socialising with friends when possible!
Any top tips for jobseekers?
Just be confident in yourself. Think about why it is you are suitable for the role and why you want it. 
To find out more about how Sam can support you, email him on sam.mcdade@csltd.org.uk or call 07761 044740
Share this blog post
Why not subscribe to this blog and receive blog updates!
Subscribe