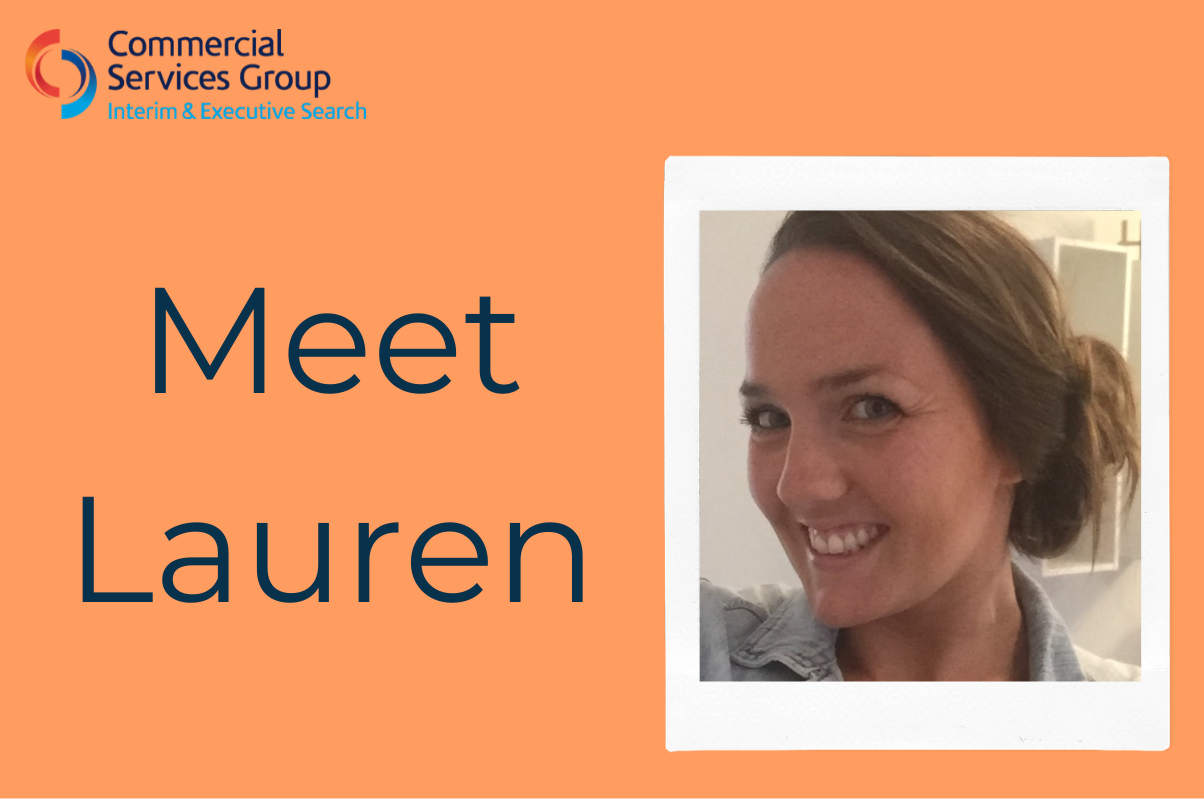 25 August 2020
Meet Lauren
Meet Lauren, she is a Senior Recruitment Consultant on the Interim & Executive Desk. She joined us in March, although this is Lauren's second time with the company! So we wanted to learn more about her experience over the years and how she is finding being back. Here is what she had to say;
Tell us about your experience?
I actually started my recruitment career at this very company 16 years ago on the temporary Care Worker's desk! The company was a lot smaller back then with a totally different name. I returned to the business in March this year after maternity leave with my 2nd son and it's been amazing to see how much the company has grown and the fantastic work it does for Commercial Services.
In the years between leaving the first time round and returning this year, I have worked within domiciliary care recruitment, IT in the permanent sector and apprenticeship recruitment for a local college. I am loving my 2nd time round with Connect2Staff, and even though I was only in the office for 3 weeks before lockdown started I have felt welcomed and have started to make contract placements. Thankfully despite the pandemic managers are still hiring!
How are you finding it working from home?
I have actually really enjoyed working from home. Although, with 2 small children it has had its stresses but I've learnt to adapt and being allowed to work more flexibly around them when needed has been refreshing. It has been a good conversation piece with candidates on the phone who are in the same situation, juggling remote working and little ones it's just another string to the motherhood bow!
What do you like to do in your spare time?
My 2 boys keep me busy, no binge watching box sets during lockdown for me unfortunately! Before lockdown I enjoyed going out and doing lots of things as a family like visiting the beach, picnics in the park and seeing family. Slowly is feels as if life is returning to normal, so we are starting to do these things again which has been lovely! For me, when I'm not with the boys I love working out, reading and seeing friends (although this has been over zoom the last 3 months!).
If you are looking for a new opportunity then contact Lauren to discuss the live roles she has!
Lauren O'Brien
Social Care, Public Health & IT Specialist
Specialisms: Management, Executive & Interims Local Government Central Government Executive
Tel: 01622 236646
Share this blog post
Why not subscribe to this blog and receive blog updates!
Subscribe