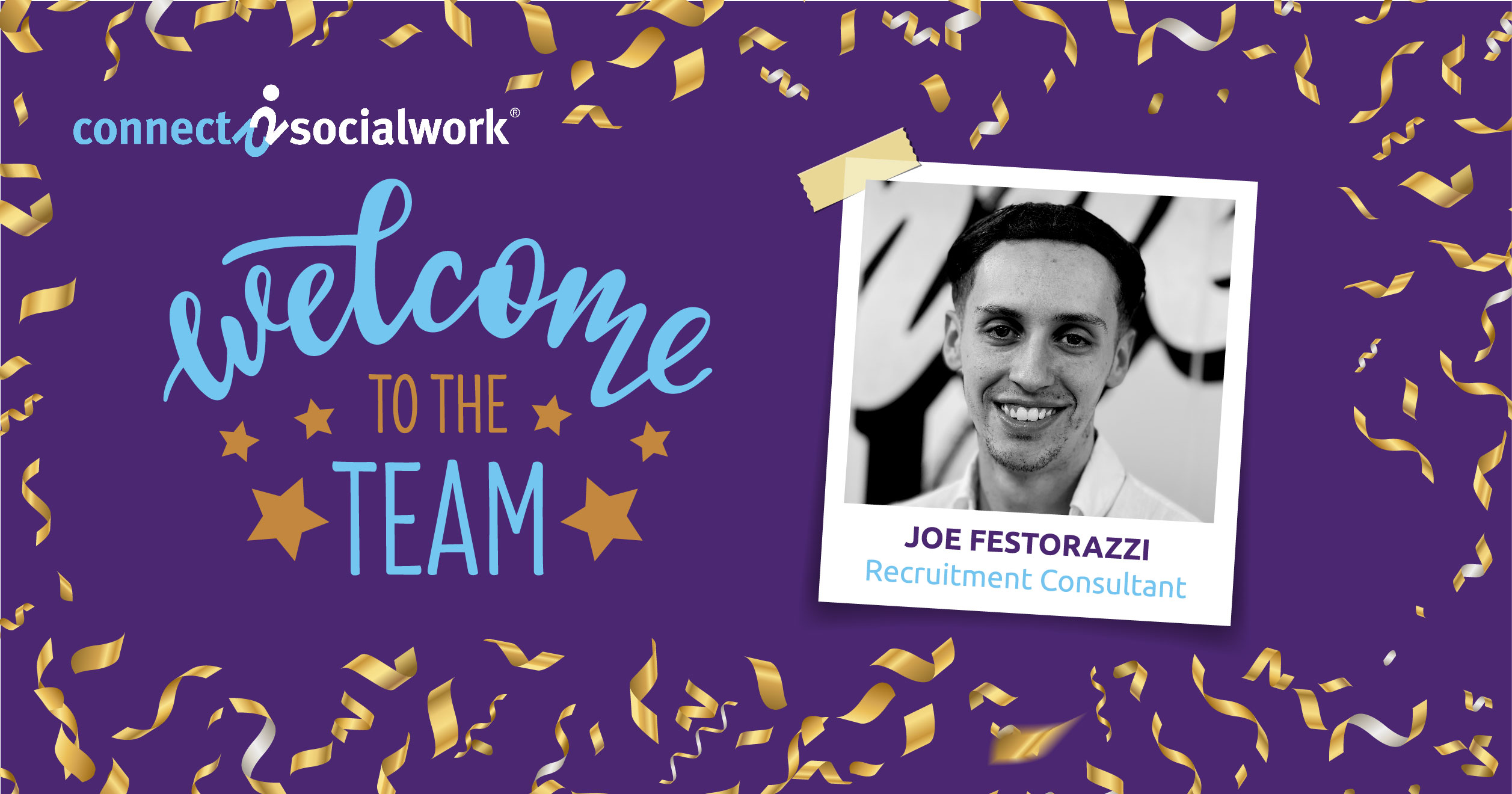 30 August 2023
Meet Joe
We recently welcomed a new Recruitment Consultant, Joe Festorazzi, to the Connect2Socialwork team. We sat down with Joe for some quickfire questions to get to know him better…
Tell us about your working background.
I started my career working in Customer Services for about five years. I then worked for a company that taught Music to Primary School Children for two and half years before working for a Healthcare Recruitment Agency.
What do you like about working in the recruitment industry?
I enjoy the range of duties and tasks that go with the role, as well as the opportunity to meet and talk to new people every day.
What are you most looking forward to about your new role?
Making placements, hitting targets, and throwing myself into a field I haven't worked in before.
What do you enjoy doing in your spare time?
Time with friends and family above all. This includes going to football, gigs/festivals, and eating out. In my own time, I enjoy guitar playing and weightlifting.
Any top tips for jobseekers?
Interviews don't always have to be a question/answer dynamic. They're as important to you as they are to the employer - don't be afraid to steer informal interviews into a free-flowing conversation and ask questions along the way.
To find out more about how Joe can support you, email him on joe.festorazzi@csltd.org.uk or call 07720 173648!
Share this blog post
Why not subscribe to this blog and receive blog updates!
Subscribe