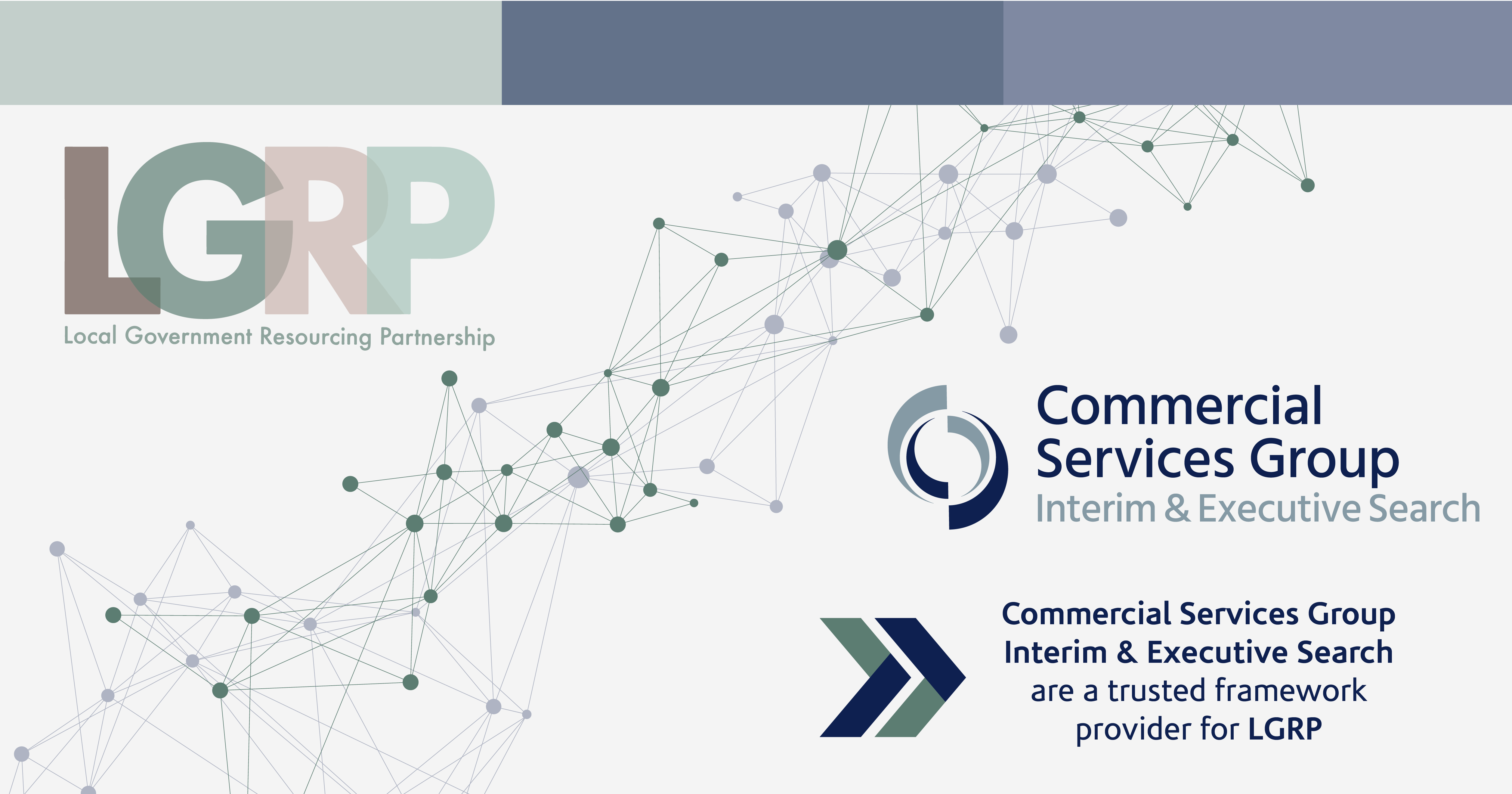 10 January 2022
LGRP Partnership
We are delighted to announce that Commercial Services Interim & Executive Search have been awarded on to the LGRP framework for Interim and Permanent recruitment.
Our Interim and Executive Search Practice works with Local Authorities and Associated 'Arm's-length' Companies, Acute Trusts, ICSs, Higher Education, Not for Profit Organisations, and Central Government. Each of our team members are market specialists, trusted to help people progress their careers and to help clients discover talent that will enhance and develop their services.
Established by Kent County Council in 2003, the team has developed to support over 60 Local Authorities and NHS Trusts with sourcing and onboarding strategies to unlock hard to find talent.
They truly believe in delivering a bespoke recruitment solution. With 15 years of industry knowledge combined with extensive recruitment experience, we provide recruitment within specialist business areas across an extensive range of industry sectors.
For more information on Commercial Services Interim & Executive click HERE.
We look forward to welcoming this exciting opportunity!
Share this blog post
Why not subscribe to this blog and receive blog updates!
Subscribe