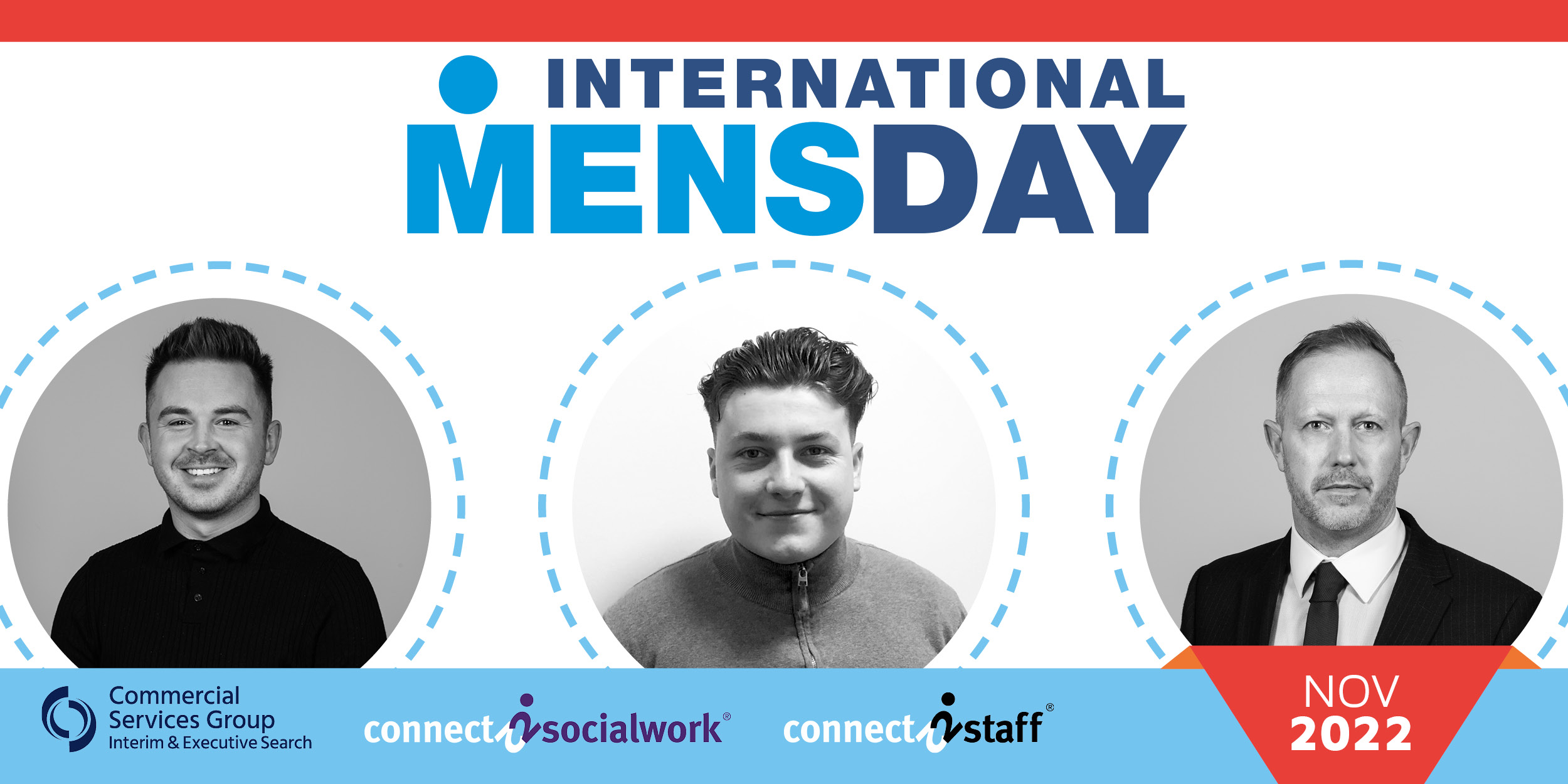 19 November 2022
International Men's Day 2022!
The International Men's Day celebration takes place on the 19th of November and focuses on the positive contributions men make to the world, their families, and their communities. We highlight positive role models and raise awareness of men's well-being. The theme for 2022 is "Helping Men and Boys".
For our blog, we have decided to interview two men who work within our company and how things have changed over time for them. We are talking with Luke Boatman and Jason Altree.
Did you have a male role model in your early life?
Luke: Always and will forever be my dad. Ever since I can remember he has been a standing figure in my life. Has always supported me in both my professional life and personal. Watching him work 2 jobs as a kid to ensure myself and my 3 sisters had food and warmth within our home will always stick with me.
Jason: I would have to say that growing up, I had always aspired to be like my dad. It felt like he was my inspiration to be successful in life. He was a role model to me in his three great passions in life, to have a successful career, to be the best you could be at sports, and to raise a family to be proud of. I feel that I have been fortunate enough in life to follow those three mantras. I'm proud of my work career, but every day, I look to improve further (never stop learning). I have played various sports on a semi-professional basis and have made memories and friends that last a lifetime. I am lucky enough to know how my own amazing family with two beautiful twin daughters who amaze me every day.
If you could go back and give your younger self advice, what would it be?
Luke: No matter what you do, you can always make a difference in every aspect of life. Every word and action has a impact on people around you. Always be kind as you never know what circumstances are affecting certain people, but more importantly, don't be afraid to say no!
Jason: I feel like I've been relatively lucky in life and have always worked hard and been fortunate to benefit from the outcomes. Having said that I think if I could offer myself advice, I would say, you should not let other people's negativity impact who you are or who you want to be.  Always be kind and be aware that you do not know what uncertainties other people may be going through. Always make the most of every opportunity, life is too short, and you never know when that opportunity will end. Live in the moment before that moment is gone. Make a memory every day. Think to yourself, when is the last time, you did something for the first time, and strive to be the best possible version of yourself that you can be.
How do you feel things have changed in your workplace to improve health and well-being for men as well as women?
Luke: I do indeed, I started at CSG nearly 5 years ago, and as we have continued to grow as a business you would expect the well-being side of the business to maybe pick up some restraints but this has been the complete opposite. CSG are very good at keeping their employees and teams happy from Senior Management down. Which in awe creates an atmosphere in which we can all enjoy ourselves in. There are also resources available for us as a company should we need them.
Jason: I think, that not just in the workplace but in society in general, men have realised recently that it's okay to say that you are not okay. I have a close network of friends through sports, with various social media groups, they act as a forum for laughter and banter but even more importantly, for people to open up and need support. This may be a positive impact of social media (I get there is also a negative) but this support network was simply not something that was available several years ago and unfortunately, I have tragically lost friends without realising the help they needed. I believe that the workplace has also helped to provide improved support to both men and women over the last few years, with support lines, online training, and embedding a culture of support
Do you feel there are still steps that need to be taken to improve it further?
Luke: None that come to mind
Jason: There are still too many men who are unable to express their feelings, for risk of embarrassment or due to a lack of confidence or opportunities for discussion. There is plenty more we could do to encourage men to speak, we could have an anonymous workplace talk forum online if someone doesn't have a support network outside of work, they can feel they can ask a question and get the support they needed and instill positivity. This would limit exposure to any trolling that you have on general online forums, which could have a devastating impact. We could have regular health checks and questionnaires, to enable people to self-assess and raise awareness of their own mental and physical well-being. Encourage people to eat healthier by supplying fruit, setting up some exercise groups like after-running or lunchtime walking clubs tracking activities and setting goals, and making people feel part of something. Surround yourself with good people, there is always someone you can turn to.
When both men and women can lead by example and create a kind, fair, and just environment for one another, we all begin to prosper from it. Let's make the World a better place together.
Share this blog post
Why not subscribe to this blog and receive blog updates!
Subscribe