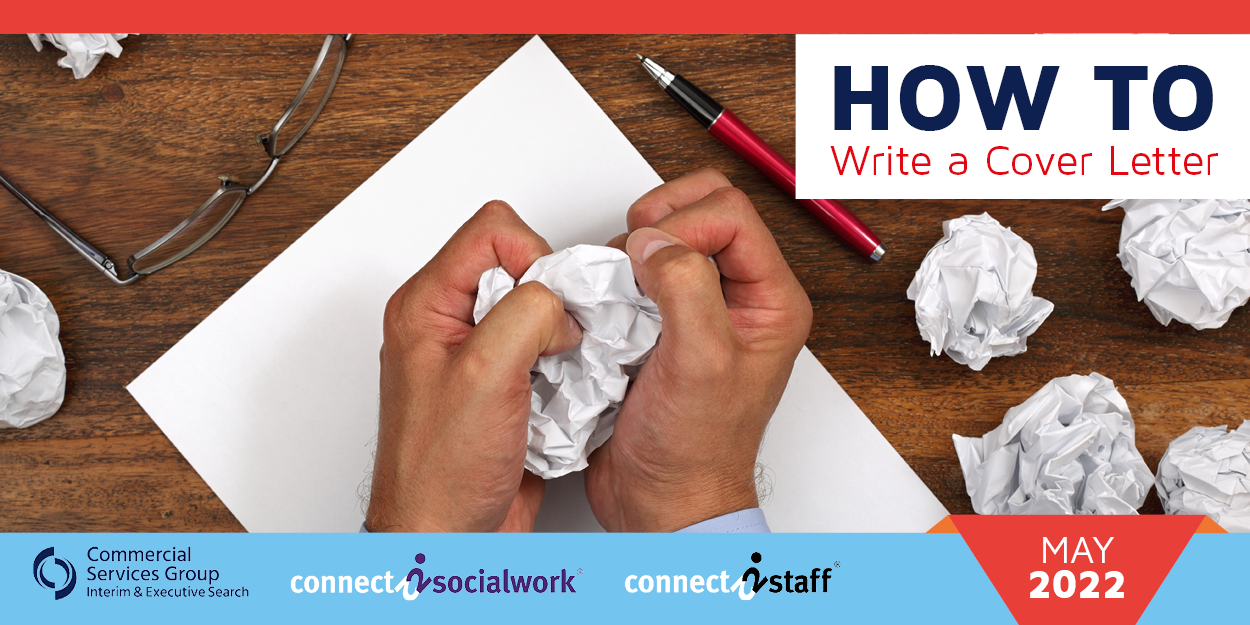 04 May 2022
How to write a Cover Letter
What is a cover letter? 
A cover letter would be no longer than about 500 words so think of it as one side of A4 to fully introduce yourself and your abilities to your potential employer. Unfortunately, it's not guaranteed your CV will be looked at when there are a considerable amount of people applying for the same job so a lot of employers may even completely ignore your application if you don't put the effort in to convince them you are worth their time. This is the purpose of a cover letter - it can really make the difference when you are applying for highly sought-after positions as its purpose is to get the employer interested in you and then to look at your CV. Therefore, a cover letter can never replace a CV in any capacity but simply supplement it. It is the first reminder you are giving the employer that you are worth looking into further. At least, that is what a good cover letter will do, and we will show you the basics of writing a good cover letter. 
Structure 
We do not have a lot of words and a tremendous amount of space to work with, so we'll need to have a good structure. So, at the top of our page, or our header, you'll need your contact information. You don't need to consider this as part of your word count but limit the space taken up as much as possible without sacrificing readability. This header will include your full name, phone number, email (make sure it is a professional sounding email), name of the company you are applying to and if you know it the name of the employer. You may also want to link your portfolio whether that's on certain social media sites or a personal site if you believe that is relevant.  
Greeting and Close 
Your cover letter will also require a formal greeting and a closing. Your greeting should be directed to the name of the employer or Sir/Madam if you do not know their name. You could go on LinkedIn and see if you can find the Hiring Manager's name – this could potentially cause more damage if you get the name wrong, but it will certainly attract some attention if you are correct.  
First Paragraph 
With your 400 to 500 words, you're going to need to divide that up into three roughly. Your first paragraph needs to be the eyecatcher – give about 3 or 4 of your top achievements or facts that make you look good to the employer to grab their attention. A generic introduction will not do any good as a hiring manager will be going through a huge amount of cover letters and CVs. Something along the lines of "Hi my name is X and I feel I would suit (company name) – I increased profits by 30% at my previous job" and so on. 
Second Paragraph 
The second paragraph needs to explain why you are perfect for the role due to experience that is relevant in work or education. Normally a new vacancy will come with a job description and some of the skills they are looking for most, these are the skills they want you to prove on your cover letter and CV that you have gained through previous experience or what have you. 
Third Paragraph 
Finally, your third paragraph needs to explain why you would suit the company due to your personality, behaviour, and perhaps even experience in certain jobs again. As this will be preceding the CV, try not to repeat any information that will be in your CV as well if possible. If you are having trouble deciding what to put in this paragraph, I would recommend reading our blog about Soft Skills titled "Top 10 Skills that look good on any CV".  
If you are still having some trouble with your cover letter, CV, or any part of the recruitment process then get in touch and we'll see what we can do to help! 
Share this blog post
Why not subscribe to this blog and receive blog updates!
Subscribe