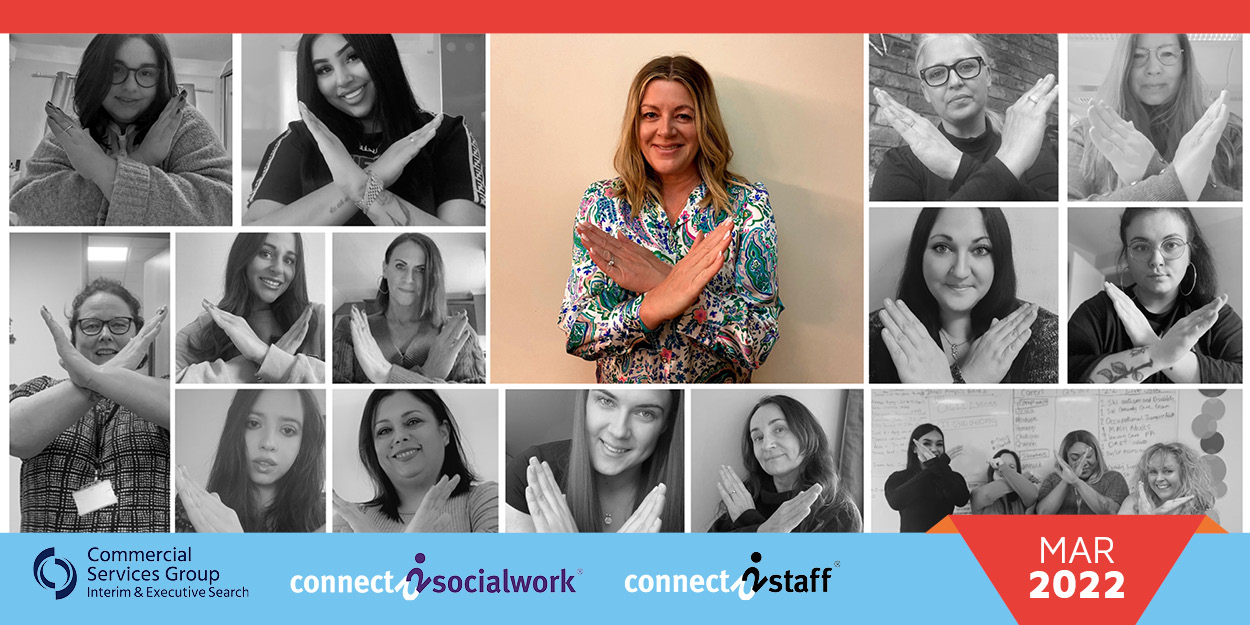 08 March 2022
Happy International Women's Day 2022!
Looking to #BreakTheBias with Helen Lock
Today is International Women's Day and a time to raise awareness and fight for gender equality. Now more than ever it is time to celebrate women's achievements and empower women after a pandemic that has disproportionately affected women everywhere. It is no longer enough to acknowledge bias in the workplace, we must be fully against it and #BreakTheBias.
We're very proud to have several women employees working with us, one such person is our inspirational Managing Director, Helen Lock who we caught up with:
Tell us about your role and what it entails
"I provide strategic vision and leadership to several Recruitment brands, including sitting on the Board for our public-to-public Joint Ventures. My aim is to build sustainable businesses built on heritage and social value at their core. 100% of our profits are returned to our public sector shareholders for reinvestment to front line services and the communities we serve.  I am extremely proud as a woman to be leading such innovation in our sector and truly fantastic people."
How do you feel CSG supports you as a woman in a position of leadership?
"I am lucky as; Commercial Services Group supports women to become role models and sponsors of gender diversity.  As a member of our Executive team, alongside a great gender balance of peers, Commercial Services is developing to an organisational culture that values and encourages women to develop and have a voice."
Tell us about one or two inspirational women in your life
"There are so many.  I will start with a shout out to several female leaders in our sector who have inspired and continue to #BreaktheBias; Dawn Marriott-Sims, Melanie Forbes, Nicola McQueen, Ann Swain, Scarlett Allen-Horton; our many female colleagues across Commercial Services and our Joint Ventures.  I am inspired every day by our female public sector leaders across our shareholders and customers, they continue to make a difference to public services with passion."
What does International Women's Day mean to you?
"It's a great day! An opportunity to take a moment to celebrate the accomplishments of women, particularly in the public sector and across the Recruitment industry.  It is also a chance to reflect the many positive changes that have happened, and are happening, to create gender equality. Yes, there is still a way to go, but structural and social changes are beginning to provide opportunity."
What advice would you give other women who work within the Recruitment sector and want to progress their careers?
"Embrace who you are and be a part of driving equality for all in the sector.  Reach out to peers and your organisations to establish a female mentor who can help you excel in your career goals.  Our industry/trade bodies offer great advice and tools, as well as information and forums to encourage collaboration for D&I across staffing companies. Being a woman in recruitment is empowering!"
Share this blog post
Why not subscribe to this blog and receive blog updates!
Subscribe