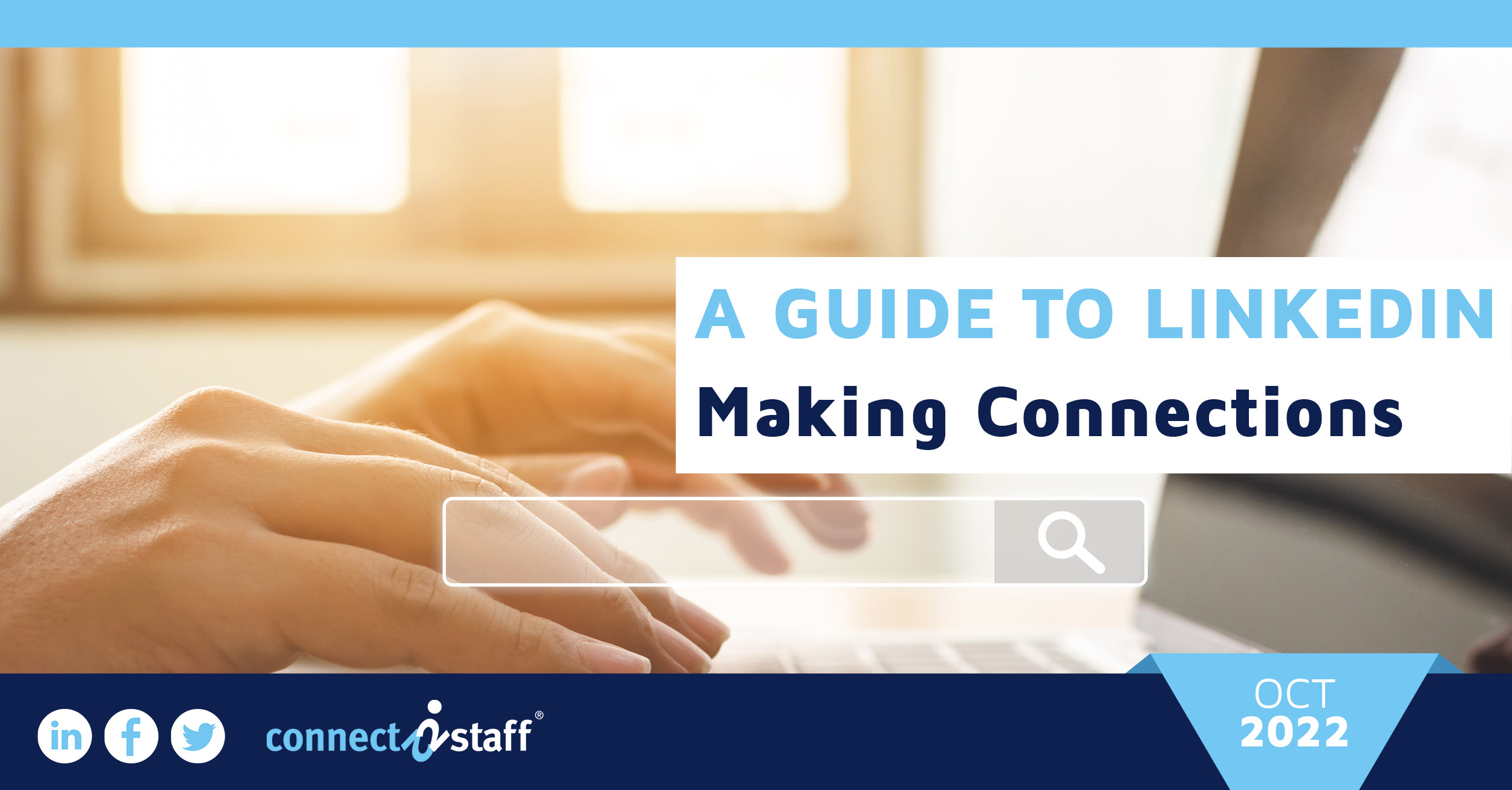 27 October 2022
A Guide to LinkedIn: Making Connections
In addition to showing potential connections your professional profile, LinkedIn allows you to showcase your expertise, recommendations and current network. Your LinkedIn profile provides others with their first professional impression of you, proving your credibility in your field and highlighting your accomplishments. In other words, it's the best tool out there to find potential candidates, and to showcase yourself professionally.
Connections. If you use other Social Media platforms regularly, then this is LinkedIn's closest thing to a "Friend" or a "Like" on each other's page. If you make a 'first-degree' connection with someone then you have successfully increased the size of your network. You can now message them on LinkedIn like any other social media platform. Where LinkedIn differs though is through its second and third-degree connections. A first-degree connection is where one individual sends a connection request and the other accepts – done. A second-degree connection is everyone who is connected with your first-degree connection that you aren't, and a third-degree connection is those who are connected to your second-degree connections. It's a great way of seeing a hub of like-minded people in a similar industry or way of life. You can see those second and third-degree connections and see if you'd like them to be one of your first-degree connections. Here are some Dos and Don'ts for making connections:
You should only make, or ask for, an introduction if you believe it is beneficial for both parties. However, you need to be careful as your reputation and your organisation's reputation should always be taken into consideration.
Share this blog post
Why not subscribe to this blog and receive blog updates!
Subscribe