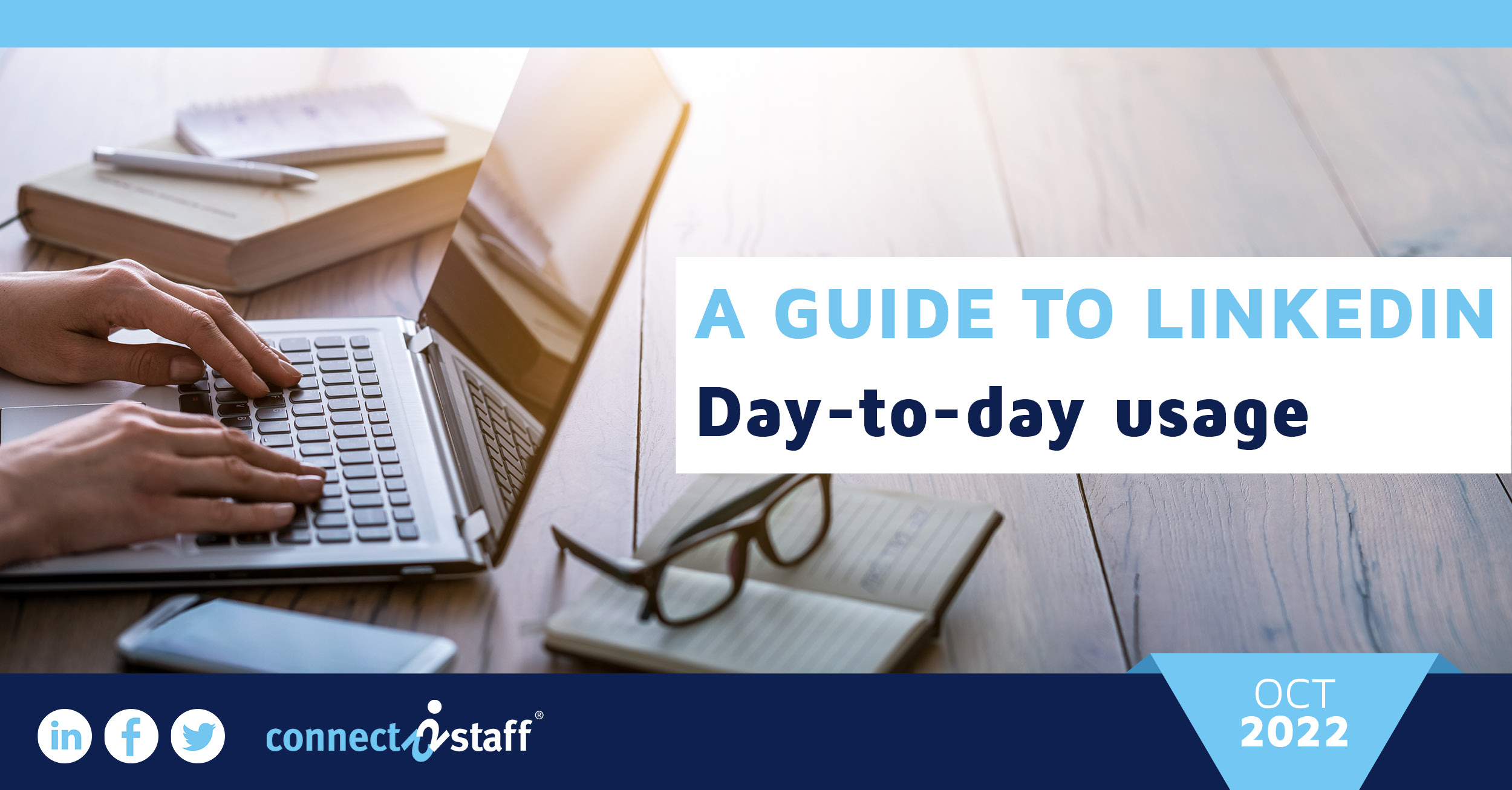 03 November 2022
A Guide to LinkedIn: Day-to-day usage
There are still many people who underestimate the importance of LinkedIn in their day-to-day life and are sometimes unwilling to embrace social media in their networking. There isn't necessarily a guide for how you, the reader, should use LinkedIn because we may all be on there for different reasons. Perhaps it's a bit of a cop-out, but we recommend that you look into what LinkedIn can be used for and see if any of it catches your eye. LinkedIn can do so much that this would be a very long blog if we listed everything it could do. We can give some advice on what the general usage of LinkedIn may look like though:
Jobseekers
If you're looking for a job through LinkedIn then you'd need to create a network and advertise your expertise as best you can to those people. LinkedIn also has a vacancies section where people are broadcasting their company's positions which you could browse through. The connections that you make with people will largely depend on how much work experience you have. If you are new to the job-hunting world, then your old friends/peers at university, college, or school are a good starting point. Then you may want to consider connecting with tutors, friends, and family who are experienced in the world of work. Then you will want to look for posts on LinkedIn that are advertising job fairs, meet and greets, etc. and consider attending.
Headhunting
If you are looking for job seekers on behalf of your business then you could start by creating the aforementioned positions in LinkedIn's Jobs section. Just having the positions available to see isn't enough though as you may already be showing off these positions on Indeed, TotalJobs, etc. You will need to create some engaging content to post throughout LinkedIn to advertise the position. When the post gains traction, so will the job opening. Where do you post the content though? You can post it through your own page, but this will only be broadcast to your connections. If you have been working hard and have made a big network, then maybe that's going to a lot of people but for those of you who have just started up your LinkedIn or just simply don't have the largest network, then consider posting to groups. Groups are a good way of getting like-minded people together without needing to search through names upon names. The group could be simply named "Job Openings in Kent" or something similar. If you have a job that was available in Kent, then this would be the perfect group for you. Be wary when posting in groups that usually it is controlled by one person in particular. This means you can be kicked or removed from the group if that person believes you are not obeying the rules of the group.
Share this blog post
Why not subscribe to this blog and receive blog updates!
Subscribe