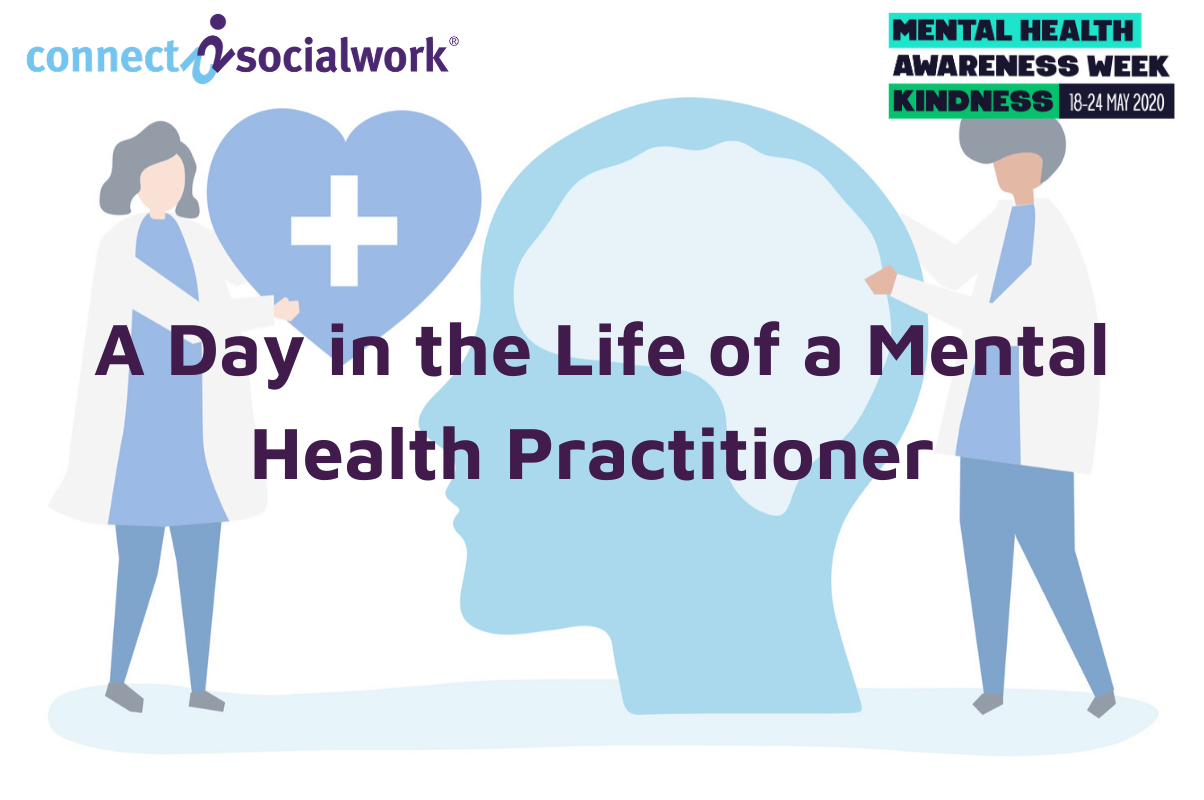 18 May 2020
A Day in the Life of a Mental Health Practitioner
As it is Mental Health Awareness Week this week, we have decided to reach out to one of our workers who is a Mental Health Practitioner in Devon. We interviewed her to find out a little bit more about her role and how her work life has changed during this pandemic.
Here is what she had to say:
Can you describe what a normal day in your role entails?
I am a Mental Health Practitioner based in the community, working with the Adult working client group (18-65) with different mental health disorders and illnesses. My typical day involves contact with clients either face to face or telephone calls delivering short term interventions, administering depot injections, monitoring their mental state and where there are concerns, acting accordingly; at times dealing with clients in crises.
As a practitioner based within the community as a care coordinator, my role involves looking after a clients' needs holistically that involves any aspect of their lives which might be having an impact on their mental well-being therefore this involves liaising with different professionals from different agencies i.e. police, primary care, inpatient units, social services, coastguards, councils, to name a few. Contact is by telephone conversations and emails (a lot of emails) and meetings (virtual at present). I also work together with clients' families and carers as they play a role in client's care.
What challenges do you face working in a community mental health team?
Part of challenges of working in the community is lack of adequate resources; although needs can easily be identified, at times resources are scarce making it difficult to support the client and this tends to exacerbate clients' mental health symptoms.
What do you like most about your job?
I like being part of a successful ending; seeing a client at their worst, supporting them through their recovery journey until they do not require mental health services.
What do you do outside of work to wind down?
I like going for walks, eating out (which is impossible at present), music, a good novel and movies. Spending time with my loved ones is priceless!
What struggles are you and your team currently facing due to the Covid-19 pandemic? 
During the current Covid-19 pandemic, it has been difficult to provide quality service to clients as most services that we normally collaborate with are closed. Social distancing has been equally challenging. Our clients prefer face to face contact, and many have found telephone conversations not as helpful.
Considering how intense and challenging our job is, it has been difficult to provide each other (my colleagues) with the support we all need. Though it has been a "strange" way of working however, so far we have continued to provide needed support to clients.
If you would like to learn more about the roles in social work that Connect2Socialwork currently have then please contact me today! 
Share this blog post
Why not subscribe to this blog and receive blog updates!
Subscribe