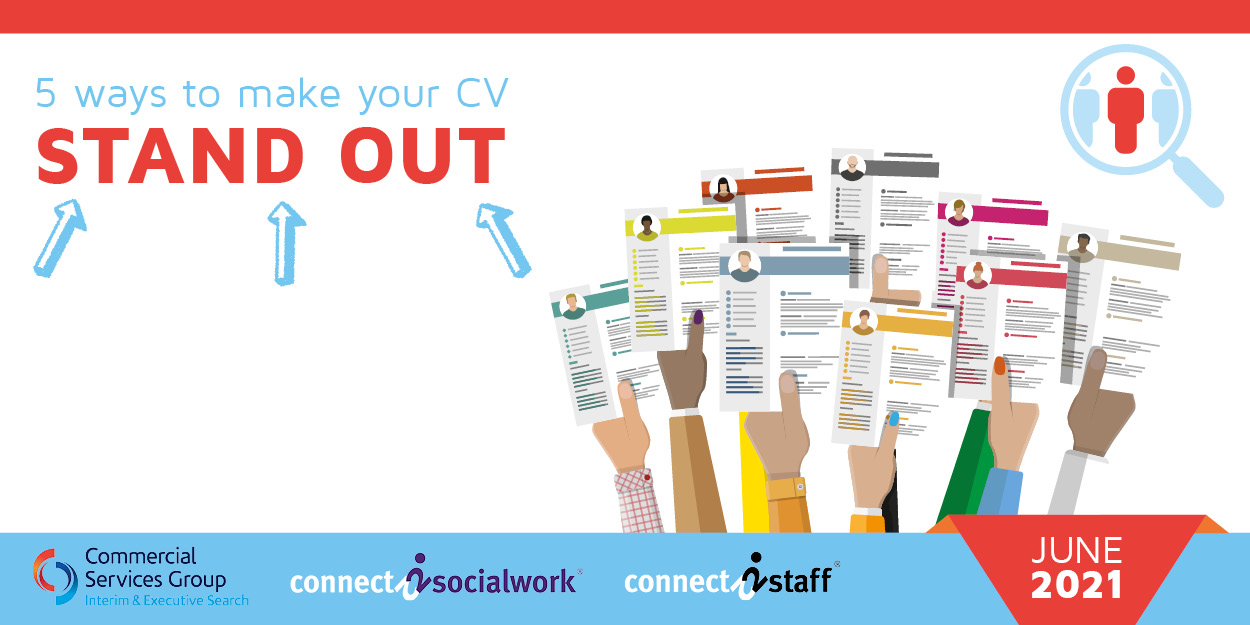 22 June 2021
5 Ways to Make Your CV Stand Out
The past year has been difficult for all, and with job vacancies at almost a third below pre-pandemic levels (but slowly rising again!), the market is more competitive than ever before. We have compiled a list of 5 top tips to make your CV stand out, so that no matter your situation, you can get ahead of the game.
1. Start Strong
The personal statement is the first thing an employer will see, so making this the best representation of yourself ensure they want to keep reading. Cover who you are, what you can offer, and what your career goals are. Make this section unique to the role you are applying for, highlighting your relevant skills and attributes to the vacancy.
2. Highlight quantifiable achievements
Instead of listing all your responsibilities, emphasize your results to show off your achievements. This helps the employer to fully understand your skills and is a professional way of standing out.
3. Customise and personalise
Each of us is unique, and we bring different things to a role. The best thing you can do is alter your CV according to the role you are applying for. This may sound time-consuming, but even altering some words in the personal statement and including a bespoke cover letter will go a long way.
4. Focus on the essentials
Start with your most recent work experience, and the rest will follow in chronological order. It can be tempting to throw in everything you've ever done in each role or experience, but you only need essential details for the recipient to understand your experience and get in touch – leave something to talk about in the interview!
5. Remember to format
It seems so simple, but it really is important.  Clearly defining your sections allows the employer to find exactly what they need quickly and easily, and creates a better reading experience. Try and keep it under 2 pages – any more than that probably won't get read, so really think about what you need to include. And finally – spell check, spell check, spell check!
Share this blog post
Why not subscribe to this blog and receive blog updates!
Subscribe