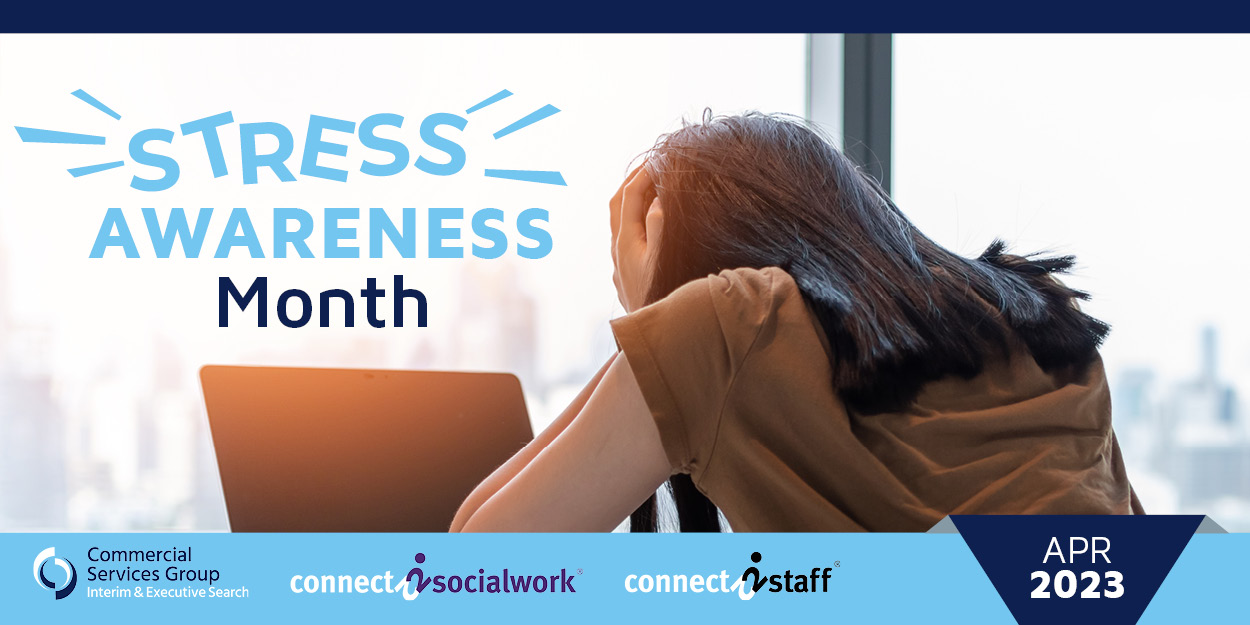 05 April 2023
5 Tips to help you deal with stress this Stress Awareness Month!
April is Stress Awareness Month, and did you know that stress affects millions of people worldwide? Stress can have a significant impact on our physical and mental health.
Do you find yourself feeling stressed and overwhelmed with no idea how to release it? Stress can have a huge impact on your everyday life and sometimes it is hard to avoid. Studies have shown that too much stress can lead to disturbed sleep, headaches, high blood pressure, and memory loss. Stress can feel as if it is taking over your life which is why we wanted to share some tips to hopefully help when things next get overwhelming:
1. Breath
When we're stressed, our breathing gets faster and affects our sympathetic nervous system. The upside to this is that if we can have control over our breathing, we can also have control over our stress levels and our lives.
2. Take a break
When we feel stressed, we may feel the need to tackle everything and tick off all our to-do lists to help relieve it, but this can set you up for failure and burnout. Instead of overwhelming yourself with a to-do list, take a break.
3. Take a warm bath or shower
Often, we think we need to take big actions to make a difference but often it is the little things we do throughout our day that have the biggest impact. Studies have shown that warm water relaxes the muscles triggering responses in our brains.
4. Exercise
Exercise can sometimes seem like a chore, but something you'll never regret doing after it's done. Exercise helps maintain feeling calm when you're feeling stressed. Exercise also allows you to be the one in control and take ownership which will help with your mental well-being.
5. Connect with family and friends
When we take time and think about things that make us feel stressed, we often realise how minor they are. Sometimes we need an escape and to remember the more important things in life. 57% of people turn to family and friends to help improve their mental health.
If you find yourself getting stuck in the cycle of life and begin to feel stressed, try out one of our tips and let go of your stress!
Share this blog post
Why not subscribe to this blog and receive blog updates!
Subscribe